Metallica

The Bay Area Early Days
Date

23/09/2005

Catalog

FUEL507CD

Genres

Artists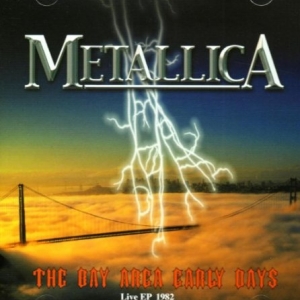 Tracklist:
1 Introduction 0:38

2 Hit the Lights 3:54

3 Seek and Destroy 4:56

4 Motorbreath 3:14

5 Phantom Lord 3:34

6 Jump in the Fire 4:24

7 The Mechanix 3:27

8 Metal Militia 5:10
Buy Album:

Una vera chicca per la gioia dei numerosissimi fans e collezionisti della band di S. Francisco. Questo CD vede infatti esibirsi i Metallica nella loro prima formazione con Dave Mustaine alla chitarra e Ron Mc Govney al basso. Un tuffo nel passato della più grande metal band di tutti i tempi.