Kingshouters
Orgin

Italy

Social

Website

Genres

Alternative Rock · indie · New Wave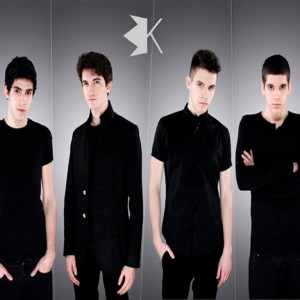 Biography
he KINGSHOUTERS are a band formed in Bergamo in 2010.
The original members of the band were the drummer and the guitar player, both friends and brothers: Leonardo and Roberto De Franceschi. Having the same taste in music, the two brothers started to create and experiment the idea of what they wanted their band to be.
When Paolo Ceresoli joined the band in 2011, they eventually reached a more definite and complete identity. This was a thrust in writing songs to be collected in an album while gaining experience in live concerts.
In 2012 their improvement as a band has been acknowledged and awarded in the contests "Ambria Music Festival" and "Nuovi Suoni Live". Due to the victory in the latter, the band took a new and important personal and professional path, working on and recording their first album with Michele Clivati (guitar player and producer of Nena and the Superyeahs, who also produced Dolcenera, Denise, Francesco Sarcina and many others).
Once again they felt the need of a new member in order to make their sound more complete and powerful. Giorgio Assi would then join the band, bringing with him his guitar and vocal skills, and even the production skills developed in his techno/house project "Axis"
The KINGSHOUTERS are ready for the world to hear them with their 2013 album release YOUvsME
YOUvsME is a mature rock album, sung in English, that follows the inspiration of the members' favourite artists : Smashing Pumpkins, Placebo, White Lies and 30 Seconds To Mars.
On the 24th of April, the video of their first single "Friend" has been released in exclusive on Rockit
KINGSHOUTERS – Friend [Official Video] In May 2013 YOUvsME is released by Fuel Records and distributed by Self.
On November 2013 their second videoclip Jane came out on Playboy.it
On Dicember 2013 they were nominated "Artist of the week" by Mtv New Generation
On January 2014 they were nominated "Artist of the Month" by Mtv New Generation, and for a whole month their videoclip Jane was on heavy rotation on Mtv Italia (67 DTT).
On March 2014 Radio Deejay and Rai Radio 2 hosted Kingshouters on their live programs
On March 2014 the band went to London for two gigs
During these two years, the band played in many live shows, and was the opening act for band like Marlene Kuntz, Lo Stato Sociale and J-Ax.
Line-Up
Roberto De Franceschi: Voice & Guitar
Giorgio Assi: Guitar
Paolo Ceresoli: Bass & Backing Vocals
Leonardo De Franceschi: Drums