Infernal Poetry
Orgin

Italy

Social

Website

Genres

Death Metal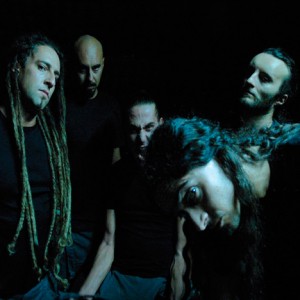 Biography
Born in Ancona (Italy) in 1996,
INFERNAL POETRY is considered to be one of the most important and
original extreme acts in Italy.
An incessant live activity all over
Europe (with Dismember, Rotting Christ, Impiety, Behemoth
and many more) was the key to earn the name of "Killer Live
Act" and to step out the deepest Italian underground.
Starting like a mix between American brutality and Swedish
melodies with the acclaimed debut NOT LIGHT BUT RATHER VISIBLE DARKNESS (2002),
since 2005 INFERNAL POETRY's sound is evolving
into something new and refreshing, with disturbing tones and
schizophrenic elements.
BEHOLDING THE UNPURE, released in 2005 and reissued in 2007, is still considered one of the best techno-death album ever made in Italy.
After the realease through Copro Records/PHD (UK) of the latest
album NERVOUS SYSTEM FAILURE in 2009 (acclaimed on the
most influent metal magazines as Kerrang, Metal Maniac,
Metal Hammer, Legacy, Rock Hard, Terrorizer, Mindview for its
outstanding originality and unconventional approach)
the band is now ready to unleash the fury of his most ambitious and mature chapter through
Bakerteam Records:
PARAPHILIAC.
The new album features a top notch blend of what has made
INFERNAL POETRY a cult band to love or hate.
Just choose.
100% Schizo Metal. Listen and relax. If you can.
Line-Up
Paolo Ojetti – Vocals
Daniele Galassi – Guitars
Christian Morbidoni – Guitars
Alessandro Infusini – Bass
Alessandro Vagnoni – Drums